When Francis Ngannou dropped his heavyweight title match to Stipe Miocic at UFC 220, it wasn't simply the lack of a championship that disappointed him, but also a fear that his efforts would not have a larger impact back in his adopted homeland of France, a place in which he had lived since he was a toddler.
In 2016, the French Ministry of sport upheld a series of new rules that essentially made MMA an illegal sport in France. Opponents argue it was the lobbying efforts of native Judo and BJJ federations that feared competition with their own sports that led to the ban. Whatever the reason, the result was that fighters of every level suddenly found it very difficult to make a living plying their trade at home, and soon after, Ngannou found himself moving to Las Vegas.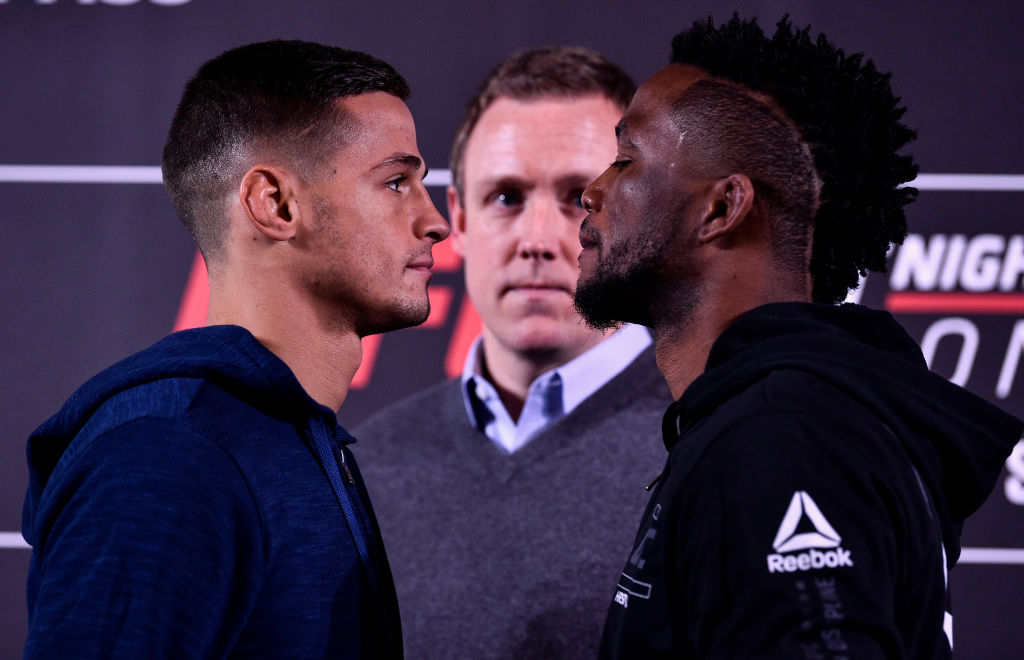 Another French MMA star, Tom Duquesnoy, also felt the sting of the ban. Like Ngannou, he trains in the U.S. (at Jackson-Wink MMA) and his rise in the UFC is blemished only by his most recent fight. Still, the UFC London star feels the winds of change are blowing back home, and continued wins by himself, Ngannou and Nordine Taleb could finally tip the scales towards having a UFC Fight Night back home in France.
Outside the Octagon, 'Fire Kid' regularly participates in seminars and conferences, preaching the gospel of MMA as not only a legitimate sport, but an international phenomenon, and it has been gradually been gaining a sympathetic ear.
"The recent change of government is our best chance to get it legalized," he told me at UFC London's media day. "It's in the works, it's on the way."
Admitting he'd rather be fighting in France, Duquesnoy did the next best thing and moved his camp for the London bout against Terrion Ware back to Paris. Still, he's not packing his bags to move home just yet, acknowledging the often glacial pace of governmental processes.
"It's a new administration, things like this take some time."
Both Duquesnoy and Ngannou have what college basketball prognosticators would refer to as "tremendous upside;" both are young and possess a head-turning set of skills. It seems only fair that they should be embraced by their homeland for their work they've done to become stars internationally.
"I know things are moving," says a hopeful Duquesnoy. "It has never been so close."
Steve Latrell is a digital producer and writer for UFC.com. Follow him on Twitter at @TheUFSteve