Who were the winners at Fight Night Glasgow? Click below to get the results for all the fights at The SSE Hydro in Scotland on Sunday, July 16, 2017.
Action starts at 3 pm ET
---
---
OOOHHHH!! Strong knee sets up the KO for @FelderPaul #UFCGlasgow pic.twitter.com/qfE3S7xSOX


— UFC (@ufc) July 16, 2017
Paul Felder def. Stevie Ray
Paul Felder delivered a massive TKO finish in the first round at 3:57. In fact, Felder may have KOed Ray twice, first with a knee to the head and then with an elbow on the ground. Fedler picks up his second win in a row and improves to 6-3 in the UFC.
---
Jack Marshman def. Ryan Janes
Despite a late flurry from Ryan Janes who landed more overall strikes (113-86), Jack Marshman survived by landing more significant strikes (80-74) and excellent counter-boxing to come away with the unanimous decision, 29-28, 29-28, 29-28.
---
Kicks and Hammerfists! Khalil Rountree finishes off Paul Craig in impressive fashion! WOW! #UFCGlasgow https://t.co/7eShELfcb3


— FOX Sports: UFC (@UFCONFOX) July 16, 2017
Khalil Rountree Jr. def. Paul Craig
Khalil Rountree Jr. continues to impress at 205 pounds after collecting his second KO win in a row, this time against Paul Craig in his hometown at 4:56 of the first round. From the start of the fight it was Rountree who was stalking Craig around the Octagon, looking to land his heavy hands. And as the round continued the Las Vegas product did land a couple of huge bombs before dropping Craig with anasty upper cut to finish the fight.
THEY SAID IT:
Khalil Rountree Jr.: "It couldn't have ended any better. I think that anybody who knows who I am, knows that I possess knockout power but they think that's all that I possess. I've just got to keep showing what I can do and keep getting better. They'd better get me now while I'm young. I don't have anybody specific in mind next. I don't plan to be a fighter for long so I'd like to take out one of the old guys at the top and hold down one of those spots at the top of the division. Give me an old guy at the top. Flying home with a win? That's the biggest celebration I need."
---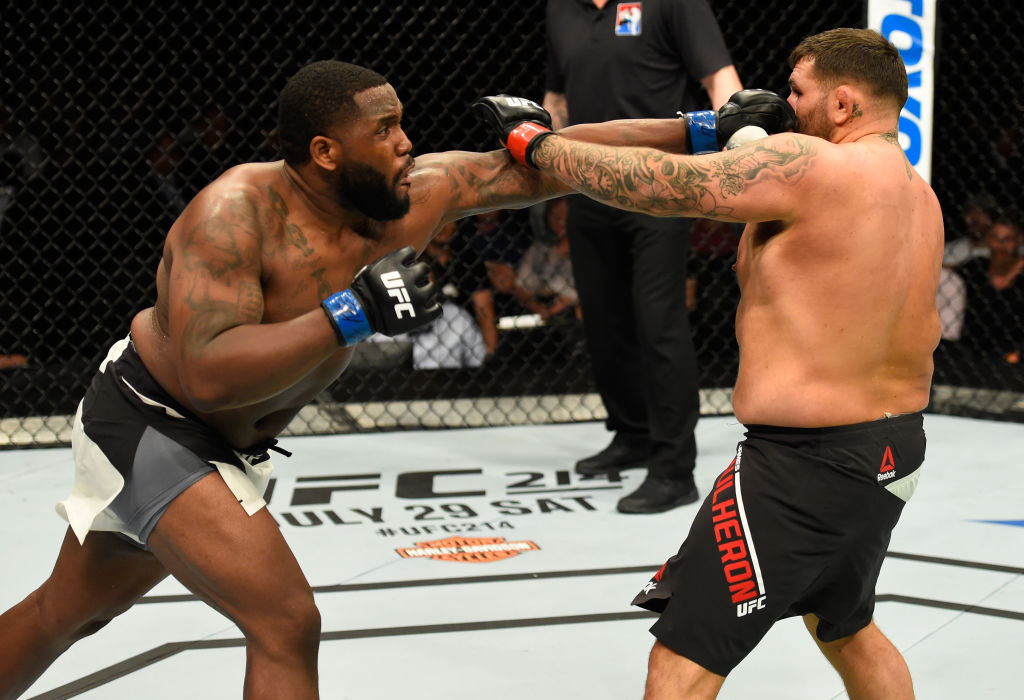 Justin Willis def. James Mulheron
Justin Willis landed three takedowns and out-struck James Mulheron, 60-56 to earn the unanimous decision win, 30-27, 30-27, 30-27.
THEY SAID IT:
Justin Willis: "I think that the first fight jitters in the UFC is a real thing. I had to come in here, compose myself and get that W. The guy was ready to go and he took a lot of left hands. I'm very, very surprised that he took that many left hands. I dominated every single minute except there were about 30 seconds where he had me against the cage but I snapped out of it and I took him down. Now that those jitters are out of the way, it's time to take on anybody."
---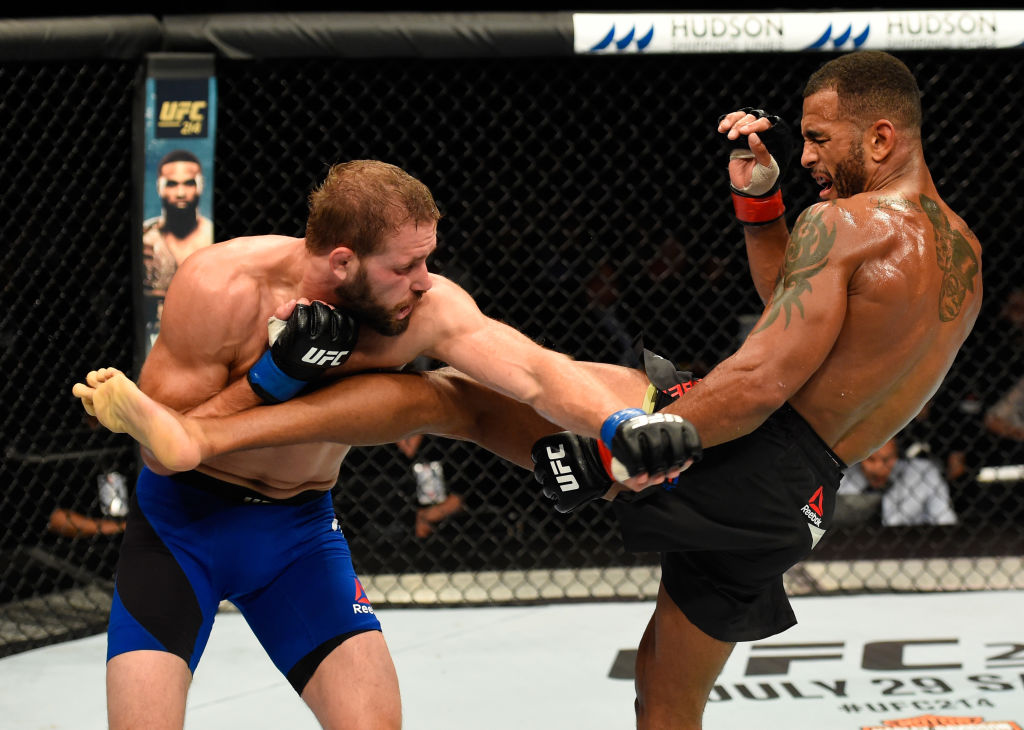 Danny Roberts def. Bobby Nash
It took just one shot from Danny Roberts to finish the fight. He landed a titanic overhand left punch that sent Bobby Nash crashing to the ground and the fight was stopped after that by KO at 3:59 of the second round. Nash hung with the talented striker Roberts for the most part in the two rounds they exchanged. He landed a big takedown but Roberts maintained his composure and got it back to the feet. He landed a big left kick in the finishing sequence to the chest of Nash and that opened up the big finishing KO punch.
THEY SAID IT:
Danny Roberts: "I learned a lot from my previous performances. I came out, tried to stick to my guns and stay relaxed. I can be quite a fast starter so I just wanted to let him play into my hands, not rush, stay nice and relaxed and sooner or later I knew something was going to come. And then the finish came. To get a finish like that here in the UK is amazing. To have cheers like that but, again, to not rise up to the moment, it was just perfect for me. I don't want any of my previous performances to be anything that can devalue or degrade me as an athlete because what I will always do is rise above adversity and I've proven it time and time and time again. I want to take every opportunity to move forwards from here on out and just keep moving up the ladder, making sure that I do everything I can to execute what I do and show pure dominance because I know that I'm here to go to the top."
---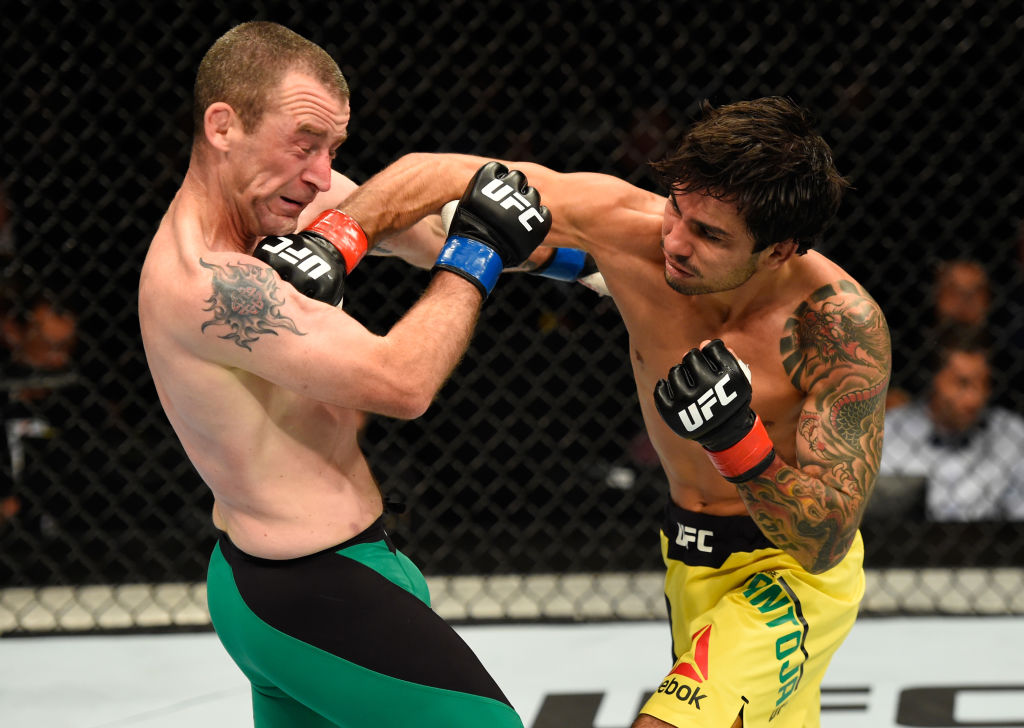 Alexandre Pantoja def. Neil Seery
Alexandre Pantoja looked like the young prospect against Neil Seery, making his last appearance in the Octagon. Seery called it quits and retired after a submission loss to Pantoja at 2:31 of the third round. It was a fun fight, as Pantoja really showed off his striking in the opening round, landing 53 of his 115 total significant strikes. Seery settled in in the second round, showing his veteran toughness by bringing the fight to Pantoja. But in the end, Pantoja was able to land a takedown and finish by submission.
THEY SAID IT:
Alexandre Pantoja: "I'm feeling drunk right now, I think it's the adrenaline. I feel really good because this was a very hard fight for me. My opponent is a legend because he's fought some very hard opponents. He's a veteran. Every fight he is in is a war. I love that style. I go to the Octagon for a fight, you know; not just to win, not just to score points. And Neil gave me that kind of fight tonight. I think I'm ready for a top 5 or top 10 opponent now. This was a very good step forward for me."
Neil Seery: "Do you know what, when I look back to where it all began, I'm glad I started when I did, and I'm glad it started that way. Back then, when I started, no-one ever gave me a chance. Nobody ever gave me a chance. So to think that I was able to move forward to this level…my coaches always believed in me and they made me believe in myself. When nobody gave me a chance, they did. It has just been a fantastic journey. I'm glad it's ended now, though. The athletes who are in this sport now are just unbelievable so it's the right time. I'll live to fight another day, just not inside the Octagon. I'd like to thank every single one of the fans from the bottom of my heart. They've been brilliant. They've been there every step of the way and I can't thank them enough for that."
---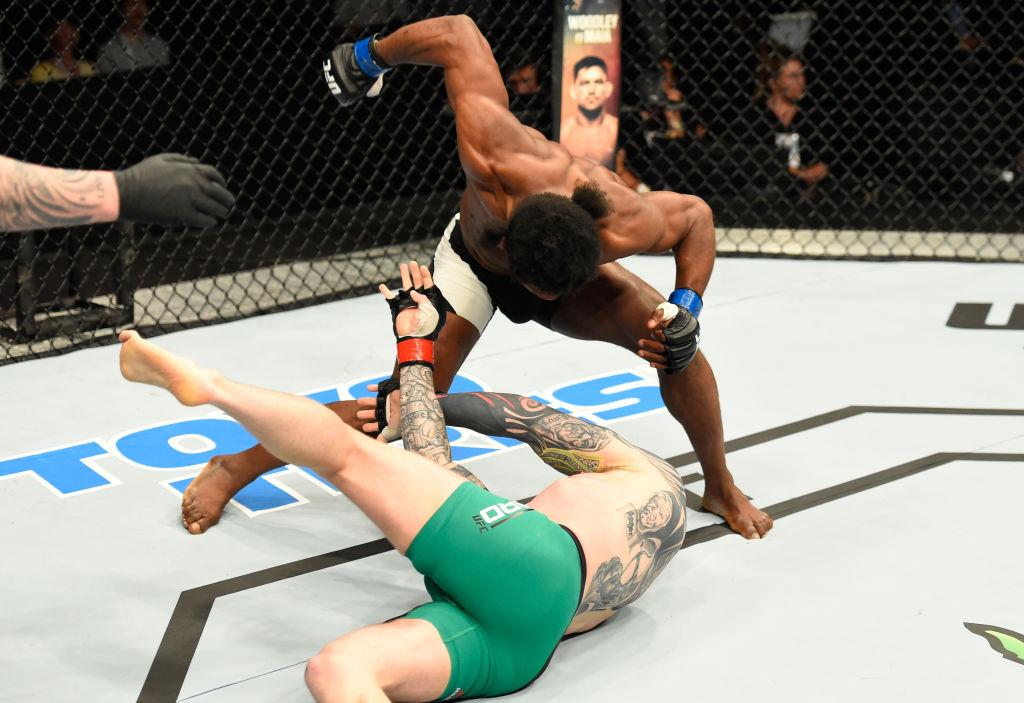 Galore Bofando def. Charlie Ward
Galore Bofando defended a takedown attempt from Charlie Ward while the two were in the clinch and as he threw Ward to the ground, the SBG product fell head first. He was knocked out cold on impact but Bofando swarmed with a flurry to ensure the finish and was given the win by TKO at 2:10 of the first round in his UFC debut.
THEY SAID IT:
Galore Bofando: "At the start I just tried to size him up a bit, test the distance and test how strong he was. When we got into the clinch I realised his legs were a bit weak so I was able to turn him over and I dumped him on his head. He was strong but it was pretty much what I was expecting from him, to be honest. Now we have to sit down as a team and discuss what's next. There was talk of Artem Lobov before at 155lbs, which could be an interesting fight. I think I beat him."
---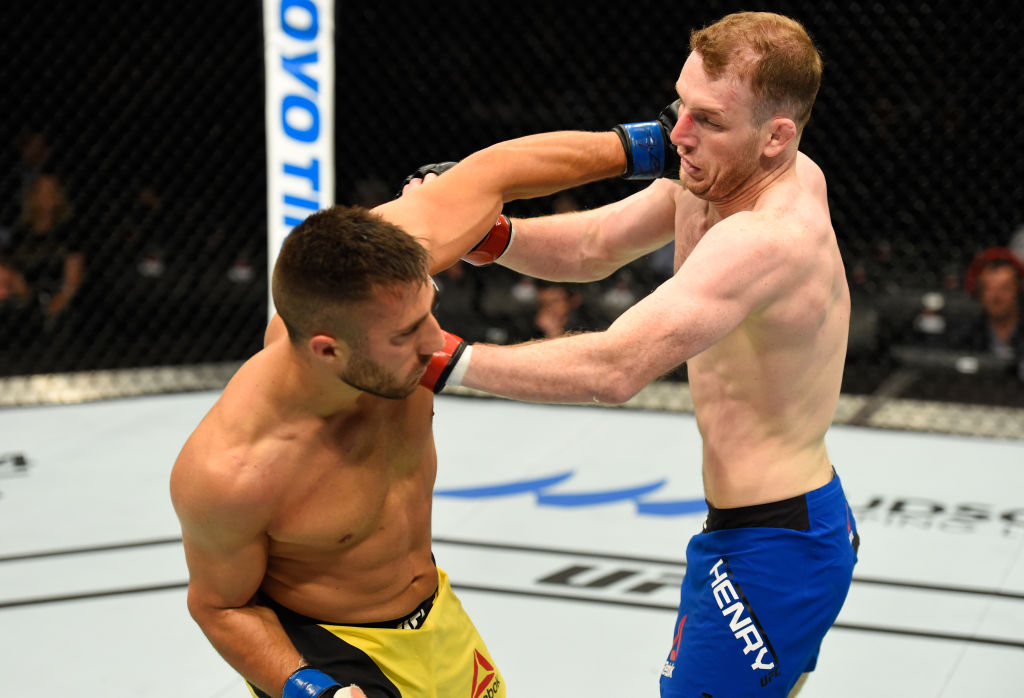 Danny Henry def. Daniel Teymur
In an early Fight of the Night contender, Danny Henry was able to do more damage to Daniel Teymur to secure the unanimous decision win, 29-28, 29-28, 29-26. Teymur came out in the first round landing big shots for a total of 47 significant strikes. Henry came back in the final two rounds and landed more than 60 significant strikes and a takedown that grounded Teymur for most of the final round to secure the win.
THEY SAID IT:
Danny Henry: "I'm quite a slow starter so I sometimes takes a couple of shots to wake up. I came back though and I felt I was the stronger fighter in the second and third, and I deserved the win. I knew he was tough, I knew he would load up too much on his punches and I knew he would get tired. He's never been out of the first round. The way he fights, it uses a lot of energy so I knew if I got out of the first, that he would slow down and it would play into my hands a little bit. The coach gave me a good plan as usual and it all worked out. It was fairytale stuff out there. A couple of years ago this was just a joking dream, I just did MMA for fun. Slowly but surely I've chipped away and got to this level and it's massive. What a feeling, fairytale stuff."
---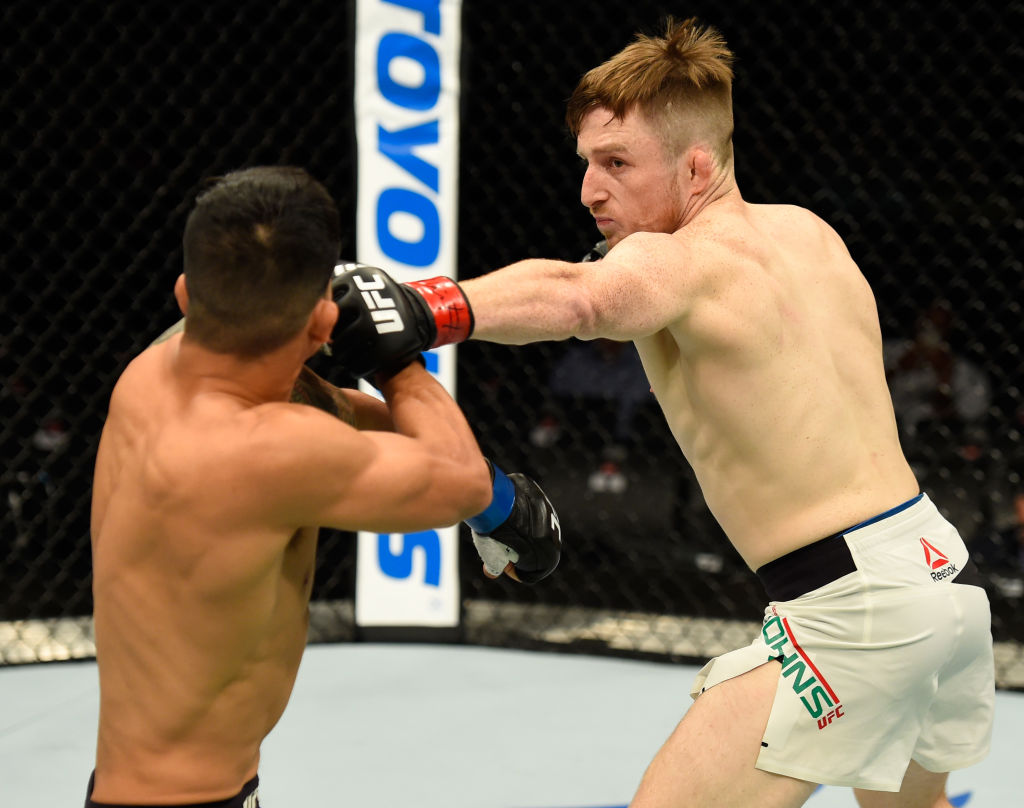 Brett Johns def. Albert Morales
Brett Johns landed three of six takedowns and controlled Albert Morales for more than 10 minutes on the ground to capture the unanimous decision win, 30-27, 30-27, 30-25. Johns also won the exchanges on the feet except for a few big shots from Morales. He ended up tallying 156 total strikes to just 61 for Morales. Johns improves to 2-0 in the UFC.
THEY SAID IT:
Brett Johns: "If I'm honest, in the second and third I didn't feel the best. I know that I'm one of the best in the world at what I do and I knew that would get me through the fight. Sometimes when you walk in there, though, you just want to get it done and that's what happened tonight. I wanted to put on a good performance so I apologise, although I thought it was quite a good fight. Now I want to take some time off if I'm honest. I want to be back in December so not too much time but it will be nice to take a couple of weeks off and enjoy a holiday."
---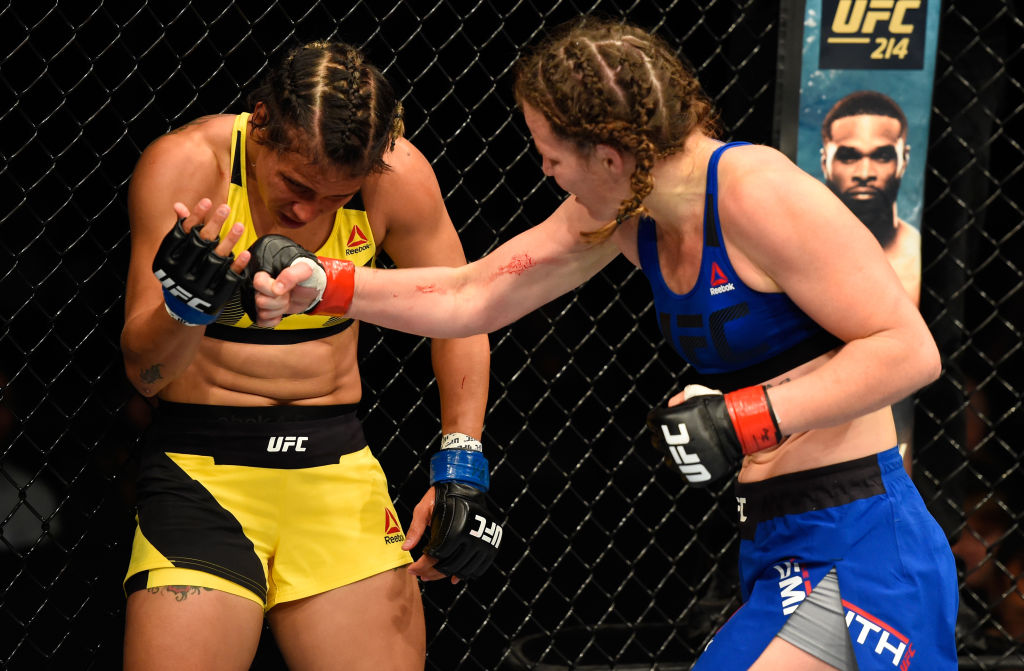 Leslie Smith def. Amanda Lemos
Leslie Smith just kept bringing the volume of strikes to Amanda Lemos, who was making her UFC debut, until the referee was forced to step in and stop the bout, giving Smith the win by TKO at 2:53 of the second round. Smith landed 52 of her 85 significant strikes in the second round in just under three minutes of the round. Smith has now won two in a row since her last loss up a weight class against Cris Cyborg.
THEY SAID IT:
Leslie Smith: "Man, she was solid. She had great leg kicks, she was intense and she fought like a pro inside there. It was nice to have such a high intensity challenge and I'm pretty happy about the whole thing. I called out Bethe because I think it would make a great fight. She got where she is because of her mouth and so I want to use everything that she's worked for to get myself a bit higher up. I've been fighting for everything that I've got and she's been able to talk her way to get to where she's at, so I want what she's got."
---